Looking to become a QuickBooks Certified ProAdvisor?? Looking for QuickBooks Certification?? You have arrived at the perfect place as with our article, we will share everything about how to become a QuickBooks Certified ProAdvisor. Moving further, our post mainly focuses on the importance of QuickBooks Certification and its benefits for tax & accounting.
We know the fact that the QuickBooks accounting software covers more than 70% of the management & accounting field. Now we can see that if we have the basic understanding & practical knowledge of QuickBooks & we are QuickBooks certified then, we have a whole lot of opportunities shortly.
Also, Intuit authorized QuickBooks ProAdvisor certification is available via the National Association of Certified Public Bookkeepers (CPB).
QuickBooks Certification: Expand Your Career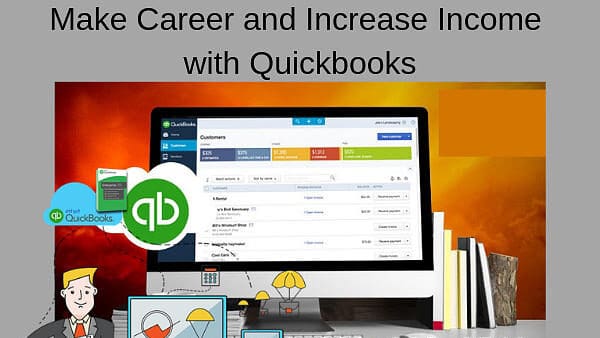 For a QuickBooks certified professional career, you need to focus on three things:
Firstly, Attend the training program; 
Secondly, Exam Preparation; & 
Thirdly, the Final Exam.
Read more: Create an invoice in QuickBooks
Attend The Training Program
Attend the QuickBooks training and preparation classes regularly as QuickBooks training classes are crucial to begin your preparation for the QuickBooks online certification. The QBs trainer offers all the information on QuickBooks handling from money in & money out to banking & payroll. You just need to search for the training classes at your nearby location & online center.
Exam Preparation: QuickBooks Certification
After completing the first stage of QuickBooks training, you are all set to begin preparing for QuickBooks proadvisor certification. This certification is only about the QBs accounting software. It does not authorize you as a certified QuickBooks accountant or any further certification. 
You now must think about what one can expect after clearing this exam. For this, you need to read the list of QBs certified professional skills below.
QuickBooks Professional Skills
Working with different lists.
Using different QuickBooks accounts.
Payments receiving & Deposits done via the QBs software.
Analysis of the QuickBooks financial info & data.
Entering QB invoice & sales data.
QuickBooks Setup.
Entering & paying bills.
QuickBooks Certification Program: Its Types

Intuit offers different versions of the QuickBooks software. These different versions have various levels of certification & some of the certifications are as follows.
ProAdvisor Basic Without Certification: this level only provides you with the basic QuickBooks accounting software materials. You can self-learn all the software skills with this detailed QBs material provided at this level.
QuickBooks ProAdvisor Certification (QuickBooks Premier/Pro)
ProAdvisor Certification in QuickBooks Enterprises Solutions: This level of certification is much more complicated than the above levels of certification, & it focuses on QuickBooks Enterprise solutions.
QB ProAdvisor in QuickBooks POS (Point of sale).
Advanced ProAdvisor Certification: This certification level will help you with the advanced & better functionality of the product & various other advanced areas.
At the last point of your preparation, now you need to buy an online tutorial guide or exam study guide.
QuickBooks ProAdvisors Certification Exam
Firstly, try out various free online exams of QuickBooks for general practice. The QuickBooks exams by NACPB are open-book examination, and the total time given is two hours. 
Fill up all the details & signup to start the exam by NACPB. Accountant class training & testing centers schedule the online exam.
Follow all the instructions to start the exam & pay the exam fees. Just in case, you fail the exam then you need to pay for the reexamination to attempt the exam once again.
QuickBooks Certification Exam: Official Fees
NACPB members pay a total of $100, and non-members pay around $150. Moreover, all associations have different exam fees.
Reexamination fees for a NACPB member is $50, & a non-member pays around $75.
Certification Examination
The certification exam has 50 MCQs & to clear this exam, you must obtain 75%. As you clear the exam, you will get the official certificate. Now you can use the certificate to become a potential employee.
This certification is just applicable for one version of QuickBooks.
QuickBooks Certification: Sources
Technical schools & community colleges provide online tutorial courses & you can earn this certificate online from here.
Online training courses include features such as free YouTube videos, self-courses, etc. QuickBooks online courses are short-duration courses, and videos help you to gain knowledge of the software QuickBooks. A lot of online training courses are available for QuickBooks certification.
Real Training World programs are available for QuickBooks online certification. Intuit offers this course & provides a real-time training certificate after clearing the Real World Training center examination.
Read more: System requirements for QuickBooks Desktop and Enterprise
Local College Community & Small Business Center
If you manage or own a small business, then it is best to become a QuickBooks certified user. Recently millions of retired bookkeepers & accountants teach QuickBooks live bookkeeping certification courses at these education centers.
Become A QuickBooks ProAdvisor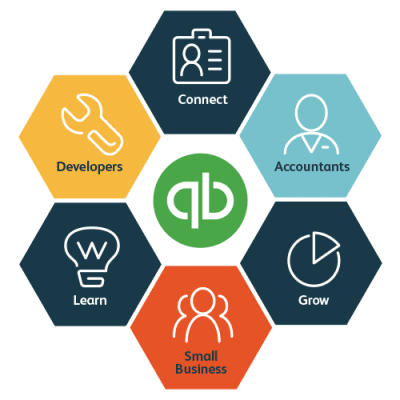 If you are well-versed with the knowledge of bookkeeping & accounting, then it is an easy task for you to get through the QuickBooks ProAdvisor Program. In case, you use the software QuickBooks Online, then it's a great thought to become a ProAdvisor. If you wish to become a ProAdvisor & need the utmost benefits of QuickBooks ProAdvisor. The entire process takes a little annual fee. The annual fee covers all paid access to the present year's software QuickBooks Desktop & Enterprises Solutions.
Intuit offers their Certified ProAdvisors with a free certification program & training in all versions of the QuickBooks software. It all depends on whether you prefer the free version or the paid QBs program version. QuickBooks training gives virtual conferences along with free live training events.
QuickBooks ProAdvisor certification offers two general choices: 1. Basic ProAdvisor certification; 2. Advanced Certified ProAdvisors in the software QuickBooks online.
QuickBooks Certification: Advantages
QuickBooks certification helps you in managing small businesses easily & efficiently. There are various reasons & many benefits you can get after becoming a certified QBs ProAdvisor. Apart from benefits, you can also handle the business & market with your QuickBooks personal skills.
Start a New Business
This certification will offer you a detailed insight into QuickBooks which will surely benefit you in starting a new business. You can easily manage the accounting & bookkeeping of your business & handle the responsibility for business growth as the QuickBooks software is a high-end user-friendly tool. QuickBooks certification even gives you confidence in using the software properly.
Potential Job Aspirant
Once you become an expert in accounting & hold good knowledge of computing and a QuickBooks certificate, you have a great opportunity to get a good job in the bookkeeping, accounting & management sphere. The practical knowledge of the QuickBooks software with high confidence helps you in getting a great salary package.
Also Read: How to Set up Quickbooks Payroll Service
Start Your Own Accounting & Bookkeeping Firm
Firstly, basic accounting and bookkeeping understanding is the key to setting up a new firm & business. If you have all this, then you can start an accounting & bookkeeping firm. It is the most crucial thing to start & self-operate on your client's software directly. Bookkeeping stores your journal entries & are used for the automation of QuickBooks.
Secondly. the QuickBooks certification increases the clients' value & allows you to learn more & more with QuickBooks.
Is QuickBooks Certification Worth It?: Reviews
If you have cleared the QuickBooks Certification course, then you will be in line for a big paycheck soon. QuickBooks certified experts & professionals have a good experience that aids the individuals in the long run.
Advanced QuickBooks Knowledge: To repair the QuickBooks-related errors, this is surely the best method to learn everything about QuickBooks.
Troubleshooting Skills: All these QuickBooks certification courses further help you to learn everything as to how to troubleshoot errors from technical bugs, like banking errors, update errors, printing errors, and many more.
Training to Others: Once you are all done with the QuickBooks certification or become a QuickBooks professional,  you can easily provide further training courses to anyone offline or online & start making money.
Based on your interest: Reinstall Quickbooks PDF convertor
Last Say!
This article is an educator's guide for all the people looking to pursue QuickBooks Certification & want to become a QuickBooks ProAdvisor. From basic info. to exam and training details, our content covers it all. All in all, we hope you will be able to understand all the above things and will become a successful QuickBooks expert. Hoping for your great journey ahead.
For any more queries, you can always ping us 24×7.