We all love to use QuickBooks because of its attractive features and it saves our precious time but we know that facing errors is very common. So, while using QuickBooks, users can get an error message that says "QuickBooks error PS033". The error can occur for a variety of reasons, but the most common cause is an incorrect product or service code. When you see the error message, it means that QuickBooks was unable to update your company file because of an invalid product or service code.
In this guide, we'll show you how to fix QuickBooks Error PS033 quickly and easily. We'll also take a look at some of the most common causes of this error so that you can avoid it in the future. Let's get started!
Overview of QuickBooks Error PS033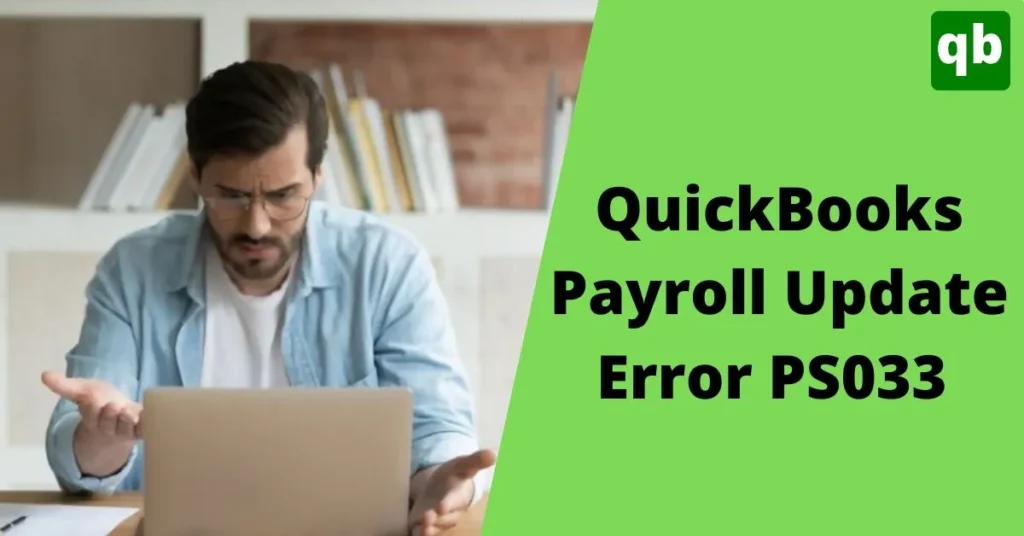 Every time a user attempts to run the company file or download payroll updates, QuickBooks Error PS033 appears. You can see a dialogue box with the message "QuickBooks can't read your payroll setup files [Error PS033]" is a common form of the error code.
This error code frequently appears on the user's computer screen as a result of a damaged CPS folder in QuickBooks or when accessing the company files and for this, you need to take permission.
Issues Behind QuickBooks Error PS033
The following are some potential issues of the "QuickBooks Payroll Update Error PS033," which frequently occurs:
Corrupted or damaged QuickBooks CPS folder.

The issue can also occur if the Payroll Subscription is deactivated.

Due to invalid Employee Identification Number.

The update of payroll is not fully done.

Due to limited rights, the user is not getting full access to the company file.

The download of payroll updates is being hampered.
The main reasons for the problem are now clear to us. It's time to talk about the fixes. If you lack expertise, don't worry; you can still use these solutions. So let's talk about the fixes right away.
Read More - 

How to Set Up and Run the Payroll in QuickBooks?
Troubleshooting Solutions to Fix QuickBooks Error PS033
Your daily operations, like payroll, could be affected by these update errors. You can try the following techniques to resolve QuickBooks Error PS033:
Solution 1: Change the QuickBooks CPS Folder's Name
You can rename your CPS folder if it has one or more damaged files. Steps are given below:
First, close QuickBooks and then rename your CPS folder.

Click on Enter and download the Payroll update.
Solution 2: Set Up the Latest Payroll Tax Table
It may be possible that you get QuickBooks error code PS033 message while you open the company files and then try to update by following the procedures given below:
Tap on Employees and click on Get Payroll Updates.

Click on the Download Complete Payroll option.

At last, select Update.
Read Also - How to Use Manual Payroll in QuickBooks?
Solution 3: Switch Off UAC from Settings
This usually comes when users try to make any changes in the system. In that case, you can switch off the UAC by following our steps:
From the Start menu, choose the Control Panel and select your User Account. 

Change User Account Control Settings should be clicked, then select Continue.

Click the OK button and restart your system.
Solution 4: Download Latest Version of QuickBooks Desktop Application
An old version of QuickBooks may create issues like QuickBooks Error PS033. By following the steps given by us you can download the latest version: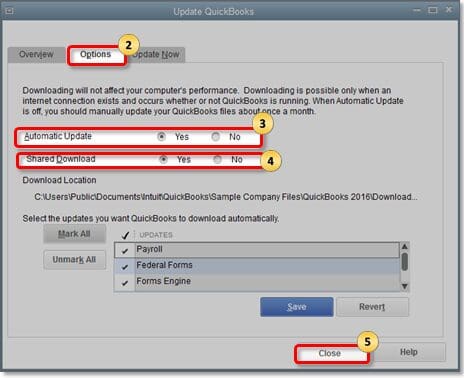 Firstly, close your QuickBooks and company file and go to the Desktop.

Click on the Run administration Option and select QuickBooks Update.

After that click on Get Updates and choose Yes.

At last, restart your PC.
Solution 5: Verify Data Utility to Check for File Corruption
Follow the detailed steps given below to check for the damage in the file:
Under the File menu, click on Utilities.

Select Verify Data Option and reopen it

Then hit on Utility drop-down and click Ok.

At last, Check the data.
Last Say
Although the QuickBooks Error PS033 may seem complex, it is important to remember that you are not alone and there are many resources available to help you resolve it. Hopefully, you find our article helpful in resolving this PS033 QuickBooks Error. Our professionals are available around-the-clock to provide you with the greatest help in the shortest amount of time.
Frequently Asked Questions (FAQs)
Q1. How can I fix QuickBooks error PS033?
Answer – Simply adhere to these instructions to remedy this:
Restart your computer after closing all of your business files.

Go to Employees in QuickBooks, then click My Payroll Service.

Select Manage Service Key.

You should have the right Service Name and Status, which will be Active.
Q2. How can I resolve QuickBooks error codes?
Answer – Follow these steps to resolve the QuickBooks problem:
Shut down QuickBooks and get 

QuickBooks Tool Hub.

After that Open the downloaded file.

To install, follow the instructions on-screen.

Lastly, open the tool hub in your PC.